.Price
comparisons
Decision of implementing our offer in one of the price comparisons, gives us the possibility of reaching the wider group of clients and additionally, becoming a more recognizable and popular brand. According to the Gemius survey, every 2. person is shopping on the Internet, uses these kinds of tools.

Promotion of the products in listings
Increase the visibility of your product thanks to the advertisement based on the accurate keywords in the biggest price comparison in Poland.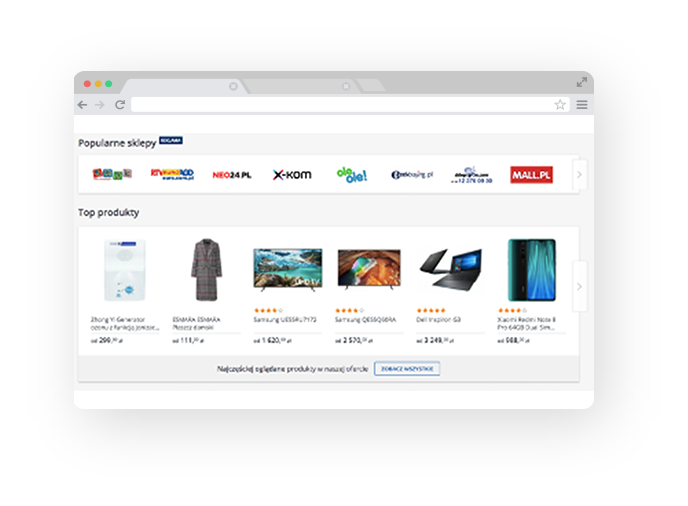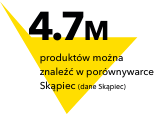 Individual tab in the product card
It is possible to implement the additional tab in the product card, marked by the individual logo, in which we are presenting the static graphic or content in HTML format. Tab is appropriate for producer's products/technology presentation in selected category, general content or shop's offer in selected category.