Anna Luge
.creative director
In 2001, I confused the rooms. I was in my second year of study when I went for a job interview on the local television. Instead, to room no. 1, where I should've taken a fresh mop and window cleaner, I entered beside. There was a casting for TV. Soon after, I started the job of journalist and did my first reportage. I like to work so on the occasion I was cleaning up and selling the adverts. 17 years have passed since that day and I confused the rooms a lot of times. Sometimes I confused the people. When you're 21, you often do not know where to go and who to follow. Often you don't know that when you're 30 and 50 but it is important to at least feel what drives you. I was always into people who I could learn from and places where I could create in: programs, articles, magazines, scripts or team.

What have I been doing since forever? Writing, creating, inventing, ideas realizing, selling, falling down and rising up (last two I appreciate the most, I would know nothing without those). Media+ is my natural environment; I can realize dreams about even abstract projects and use what I can do the best. And only here, my skin has the safe 5,5 pH. Mark Twain said that a human with new ideas is a fool, until (s)he succeeds. If it's the truth, I'm the fool in the morning, and I have success at the end of the day.
Taida Landowska
.account manager
A lawyer by education, a marketing specialist by choice. At GMedia+ I take care of co-creating the strategy of building high position of client's brand. I work in the area of influencer and video marketing. I get the satisfaction from construing the optimal solutions of generating the consumer awareness about the product and the brand. I work from preliminary concept, through scenario preparing to perfect realization of planned publications. At the Account Manager position I connect strategic thinking with passion for developing unusual solutions and communication paths. I appreciate the possibility of using the passion for design in preparing modern campaigns and co-creating impressive business presentations.
Ilona Franczyk
.creative manager
A psychologist by education, a PR specialist with over 6 years experience by profession, a surfer by passion. At G Media + my head is full of ideas 24 hours per day, 7 days per week. I like to set my goals high and prove to all the world that I achieve exactly that. Long time ago I crossed out ''impossible'' from my dictionary and replaced it with "ok, I'm already taking care of that". I am not satisfied with the minimum and I do not let go until I execute in the project all its potential. If you think that Influencer Marketing is like reading tea leaves, I will prove to you that it is an effective and measurable tool of a present-day marketing specialist.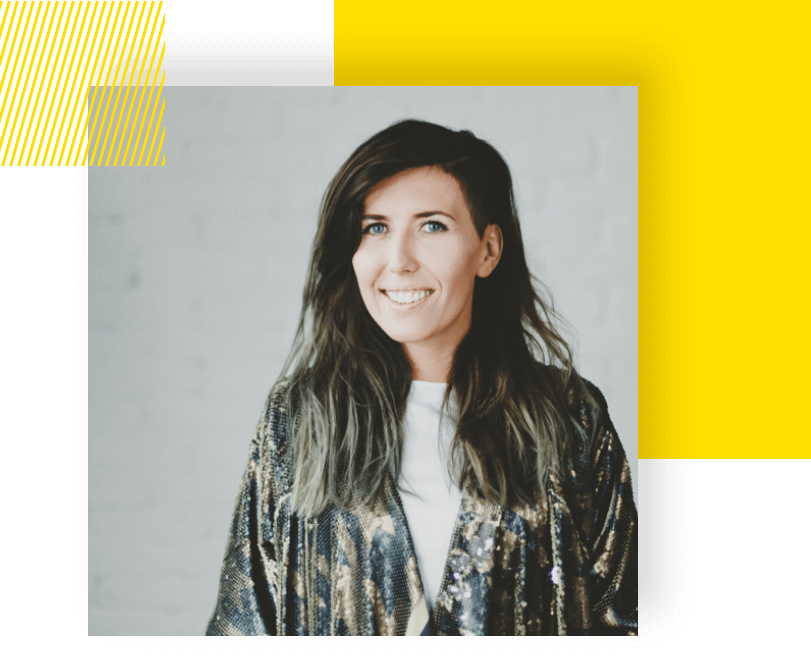 Inez Białobrzeska
.head of strategy
Experience and exploring, those are two of the most important words in my dictionary. At one time, I seemed that to realize their meaning, I have to travel. Today, in the third decade of life, I understand that most discoveries I get, are from met people, inside travels and books. I started discovering the area of marketing strategy from the financial sector, which taught me transferring each idea on numbers. Experience with clients from the medical and banking area allows me to explore the brand safety issue. Various campaigns with FMCG clients taught me how to stimulate consumers to impulse shopping and cooperation with new technologies proved me that everything that we know today about the possibilities and tools, tomorrow can not be actual and dated. Each strategy is for me the natural result of understanding people, brands' numbers goals and tools knowledge which allow transform goals in results. I am fascinated in behaviorism and exploring people's emotions. What consumes me is to instill in my children, Kira and Ernest, the desire of discovering the world and momentum of gaining knowledge. As a child, I dreamed of becoming an actress, today I know that in the theater of life the biggest privilege is being yourself.

Let's meet 🙂
Ivan Kovalov
.e-commerce director CEE
A historian and political scientist by education. The historical and social knowledge I constantly complement with over 10 years of Digital Marketing and E-commerce experience. I know intensive daily work of project and team manager in a multicultural environment and independent work of fully responsible for own business entrepreneur, as well. In G Media Plus I am E-commerce Director. Every day, I take care of the marketing projects for the key clients and coordinate the work of creative and specialists fully, engaged in their passions . I am proud that together we create perfectly working mechanism which is able to meet each challenge.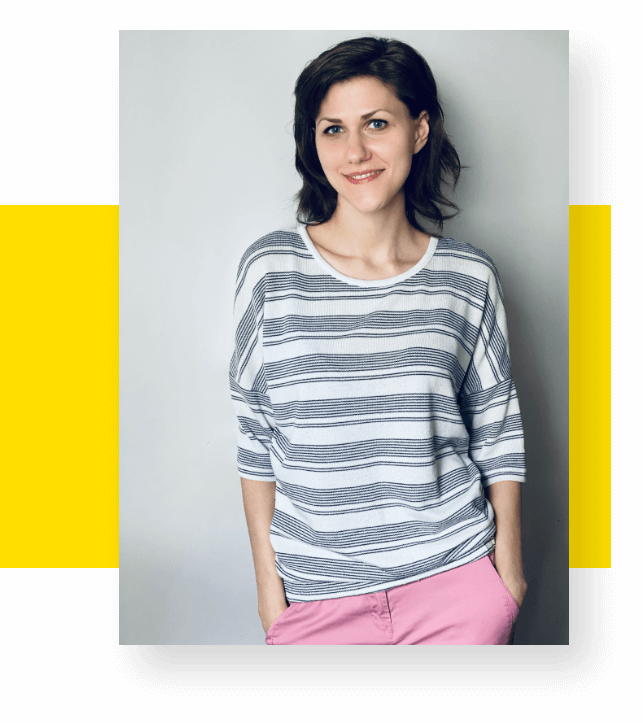 Yulia Kulinich
.media planner
Over 6 years of experience in Digital in the area of business developing, creating and managing the teams and projects, digital marketing, advertising, leads generating, call center duties, processes improving in the multicultural environment. 2 years of experience in the processes of complex project managing: implementing, monitoring, projects coordinating, the potential dangers identifying, plans and budgets preparing, assumed KPIs realization, teams work organizing referring to achieving the goals. Over 4 years of experience in SEM digital marketing (participant in the Google Ads campaigns creation and managing them: search network, advertising network, remarketing, dynamic ads, purchasing, video campaigns, Gmail, mobile).
Maciej Walecki
.e-commerce specialist
E-commerce and digital marketing specialist who efficiently work in the marketing industry, using knowledge and skills gained since 2016. Continually, I improve my qualifications by courses and University classes. I have experience at working with global companies on various international markets. My strength is primarily analytic thinking which allows me to achieve results above average.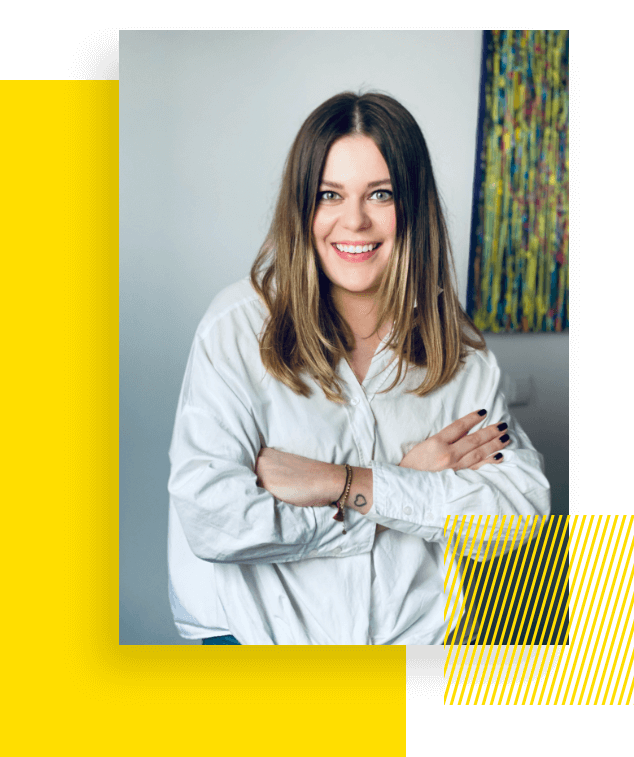 Paulina Szepaniak
.content executive
A journalist by education. I've started my adventure with the media in the redaction of TVN. At GMedia+ I am the content marketing specialist. Daily I carve in the words and use my passion for journalism in building efficient brands' communication – mainly with LinkedIN channel. Easily I change ideas into attractive and interesting content. I'm not limited by my imagination and time. Nothing is impossible when I want something!